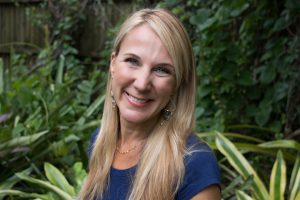 My story:
Confession: I'm a reformed processed food-a-holic. I've never met a client who loves food more than me. I was always active, but my struggles with weight began in the third grade and continued until in my young 20's I found myself carrying an uncomfortable extra fifty pounds on my five foot four inch frame. I read (and tried) every diet book that I could get my hands on. Sometimes I would lose weight and sometimes I wouldn't, but I always ended up gaining the weight back.
My frustration fueled my decision to head back to school to get my Masters Degree in Nutrition and to become a Registered Dietitian. I really thought that with all of my diet book research I knew everything there was to know about weight loss, but as I went through school I found that so much of the information out there is wrong. And that there really is a better way to lose weight and keep it off.
Bonus:
Not only did I get to my best weight, but I got healthy at the same time! I feel energetic and happy. My blood pressure went from high to low and my lab tests are perfect. I also know that the foods that I eat boost my immune system and actively fight cancer (which runs in my family).
My mission:
To help as many people as possible achieve their best weight and their best health. I want to teach you what I learned about the truths and misconceptions about food and how to live a healthy life that you will truly enjoy. Delicious food and all.
Let's Connect:
I would love to get to know you. Please contact me on Facebook, Instagram Free Reportor via email by clicking the buttons below to let me know what you would like to see more of in the blogs & vlogs and let me know if you have any questions that you would like me to cover.
Also, please follow me on Instagram and Facebook to get updates whenever I post a new topic so you don't miss out!
I want this site to be as helpful as possible to as many people as possible. Your questions and comments are very important to me.
Any and all feedback is greatly appreciated.