Acclaimed Intuitive Energy Coach Vicki Murphy was so gracious to spend time with me today teaching about how we sometimes get blocked in our path to wellness.
She also offers amazing tips to begin our healing journey so that we might free ourselves from some of our saboteurs.
Take her up on her amazing offer for a complimentary session to overcome some of your own blocks (let her know you you heard this video interview) or contact her with any other burning questions at: vicki@westcoastmedium.com.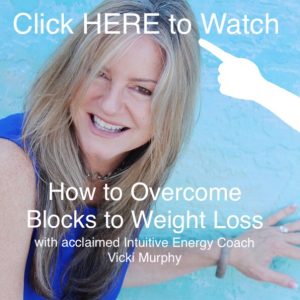 Also, check out her events page and facebook page to learn more about the groundbreaking talk where we will learn to manifest the life we dream of: